I (Ying) am back from Mackinac Island!! It is so beauty there. Hope you had a great weekend last week!!
This is a hair tutorial for half up-do style. It is really simply. There are two versions, straight hair and curly hair styles. The straight hair version only takes 2 minutes!! Great for on the go. The curly hair version takes more time to create, but it looks lovely! Great for dressier days.
All you need for this hair styles are hair elastics and an accessory!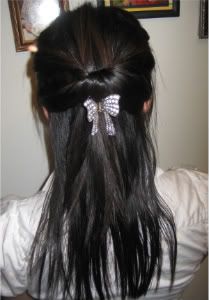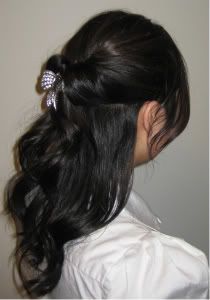 Enjoy the tutorial!